Summer is coming and that means shops will be stocking BBQ items again. In particular BBQ mesh used to prevent meat from sticking to metal grills. In the past I have found them in Poundshops and Wilkos. The latest ones cost me €1.79 each and will make up to a dozen feeders dependent on size. I use roofing lead that can be obtained at scrap yards, but you can source flat lead on small rolls from the usual online outlets. The link is made from mono shock leader.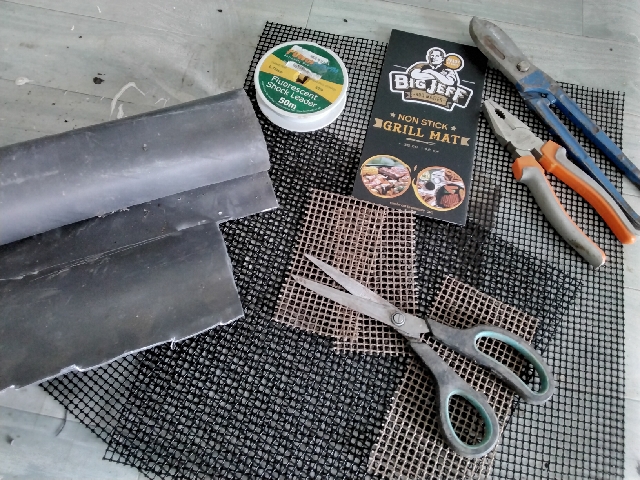 You can cut and trim the mesh using scissors and because it is soft there is no chance of sharp edges like can occur with galvanised mesh feeders that haven't had the edges folded over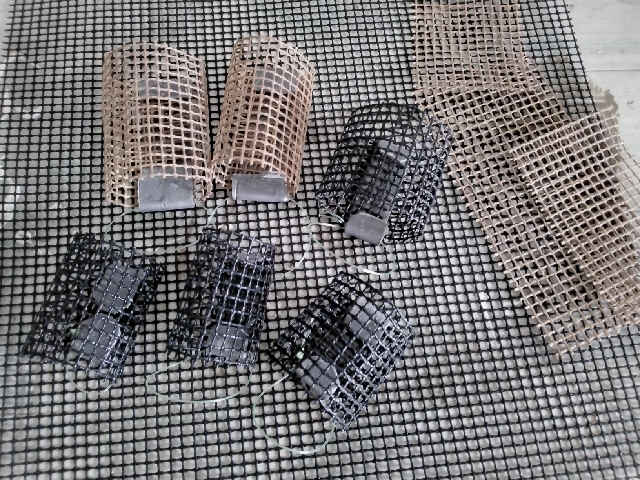 You can make the feeders any size and attach a strip of lead that is folded over to trap the mesh using a four square overlap. Then align the mesh properly and attach the loop of mono to the other end of the lead strip before folding that over to trap the knot. Squeeze the folds of lead tightly using pliers to lock the mesh in place.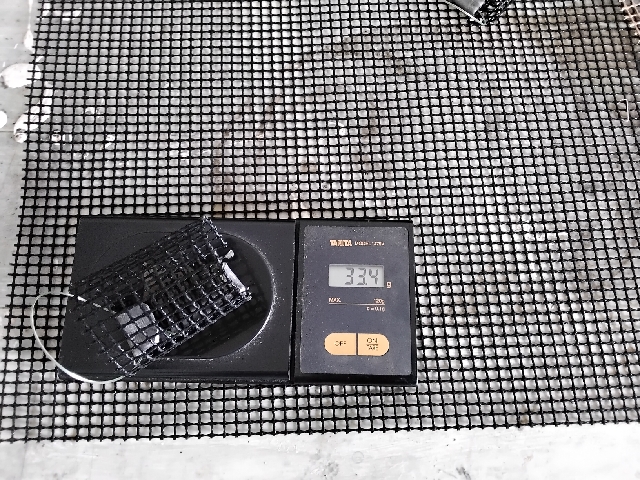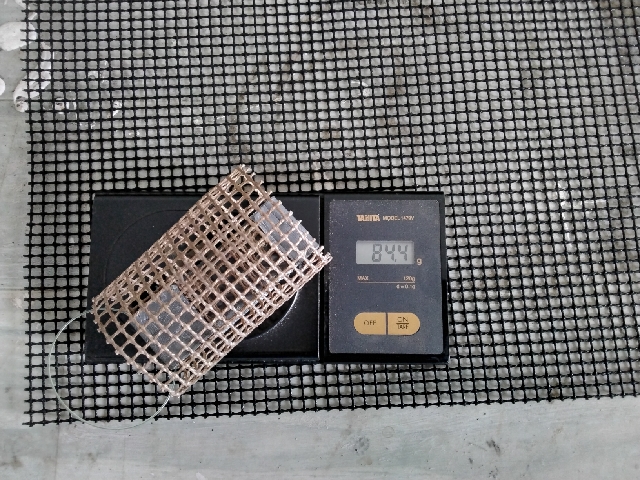 The feeders can be stored flat and take up a lot less space in the tackle box. All six feeders shown above are in that one compartment and there is plenty of room for another 3 or 4. I used to add a tie wrap to stiffen them up, but in practise there is no need. The groundbait packed in is enough.
When filling the feeders I make a small ball of compressed groundbait, push that inside and then squeeze it flatter to fill the space. Then add loose feed or soft groundbait before topping it off with another ball of compressed groundbait. The feeder will collapse as it empties and is less likely to become snagged on the bottom.
If it does snag then you can take comfort in knowing that it only cost around 25 pence.