Administrator
Staff member
Hi all,
I have just updated our river records list with 3 updates, including an amazing (and surprising) new records for my beloved Bristol Avon! The new records are as follows:
Bristol Avon - 17lb 5oz
Dearne - 16lb 5oz
Don - 14lb 5oz
The whole list with photos of the new records can be viewed here: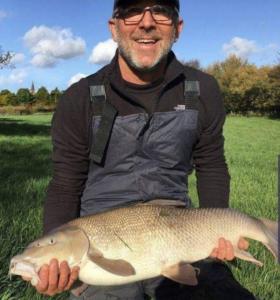 Barbel river records in association with the Barbel Society. All barbel river records that have been validated as the official record for each UK river.

barbel.co.uk
I keep a log of historical records here:
This barbel records history page lists anglers that have held river records in previous years. The page was started in 2008 so only has history since then.

barbel.co.uk
Congratulations to all the new record holders!!
Cheers,
Andy F