bfw SU trotter
The bfw trotter is built on a Harrison SU GTI blank and is available in 12', 13', 14' or 15'.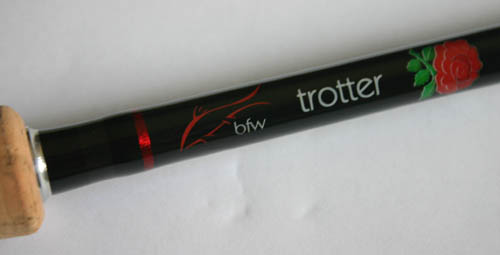 This bfw trotter has red tippets, an English rose and
colour matched bfw logo.
All blanks are 3 piece and have increased power capabilities
to handle hard fighting barbel and heavy line strengths.


This beautiful rod has a fusion handle, matt blank and silver tippets.

Our standard build includes:

Standard Build

Price from £225





As with all bfw rods, the full range of bfw custom options and innovations are
available on the trotter.

Click here to view our custom options.....

If you would like more information or would like to place an order for a bfw trotter,

please

contact Bob

for a quote today.

01275 846286
© Barbel Fishing World 2011