The bfw stalker is a beautiful single tip, 10ft rod with a 1lb 8oz test curve.
The rod is built by Bob Gill on either a ground or unground (you choose) Harrison blank
that was designed exclusively for bfw.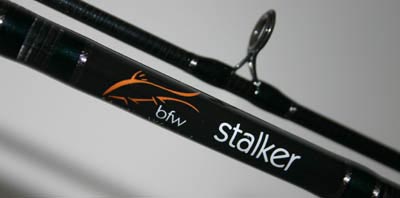 The bfw stalker has a lovely soft tip with a through action and oodles of power in the
butt section enabling you to play and land a fish in the most challenging of swims.


It is the ideal close quarter or summer barbelling rod!