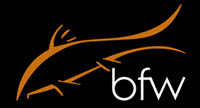 "Richard Walker Remembered"
by Derek Lewis
Although I now live in Wiltshire (Wooton Bassett) having moved here in October 2004 I did spend 25 years of my life living in Hitchin in Hertfordshire. I think it must have been 1954 when my parents moved from Mitcham to Hitchin. After school I used to cycle to Henlow in Bedfordshire to a lake called the pool café (now called Withy Pool run by Kevin Maddocks) also Arlesey Lake, both about 4 miles from Hitchin. Then in 1959 I passed my driving test. The instructors name was Wally Prior, you will see later why I mentioned his name. He also taught my dad to drive and was a very good angler. We also became good friends. I'll move on now to 1967 as you may be wondering what this has got to do with Dick Walker.
In 1967 I was working for British rail parcels as it was known then and I was based at Hitchin Station and my area was Letchworth. I had to do deliveries in the morning and collections in the afternoon. Sometimes I could finish early if I was lucky. This particular day was just like any other day as regards work, but didn't turn out like that, it was to become a very special day.
I was nearly finished and had one more factory to pick up from and that factory was called Lloyds of London, they made and serviced lawnmowers. As I backed up to the loading dock, the Storeman was waiting for me to take a crate back to Hitchin Station. He then said to me,
"Your in a hurry today Derek"
I said "Yes I know I'm going fishing later on."
"Really?" he said "Our guvnor goes fishing"
"What does he fish for"? I asked
The Storeman then replied, "Big carp and barbel, he holds the carp record with a fish of 44lbs"
I then said "But Richard Walker holds that record"
he said "Thats right thats our boss"!
I said "You must be winding me up"
he said "No I'm not, if you walk 20yds to the window next door you will see him sitting at his desk."
I went to look in the window and there was the great man himself sitting there at his desk. I'm glad Dick didn't turn round as he would have wondered what I was gorking at! What the Storeman said next was even more remarkable.
"Would you like to meet him?" he asked
I said "I would love to but ask him first if its alright because he might be to busy to see me"
The Storeman told me to switch the engine off and wait there, which I did and at the same time feeling a bit nervous. I thought Christ I'm going to see Richard Walker. I was on cloud nine! I thought he is not going to drop what he is doing just to see me, I hadn't caught anything big like he has.
You know this is the godfather of angling! Within no more than a couple minutes the Storeman came back and said Richard would like to meet you and have a chat (almost like I had booked an appointment)!
So I said "With me"
He said "Yes with you!"
I thought I'm going to wake up in a minute and find it was all a dream.
Anyway the Storeman led me through a part of the factory where every one was working and felt a bit embarrassed as they were looking at me wondering I suppose who I was. We reached the office and the Storeman introduced me to Richard. We shook hands and Richard asked me to sit down with him at the desk. He then got his secretary to make us both a cup of tea (Ithink her name was Dot).
When she returned with the tea in two big mugs, Richard pulled down the draw to the desk, and there where two recesses in the draw where you put your cups. We first chatted about Southill Lake in Bedfordshire where I had been trying to catch big Tench. I then told him that I had wrote to him asking him for his advice on how to catch them. He said "what did I tell you to do in the letter?"
I said "You told me to bolt two rake heads together and rake the swim out near the dam"
He said "Did you do that?"
I said "Yes I did"
"What did you catch?"
I said "No Tench but a lot of big Roach up to 2lbs in weight"
I told Richard I didn't mind that being that they was big Roach. He then proceeded to give me a rollocking for writing to him and not coming in to see him! If only I had known at the time. He also drew me a diagram how to put dead bait on treble hooks for the big Pike that where in there. (wish I had kept the letters and diagram now).
He then asked me if I fished the River Ouse and I said yes sometimes I go to a place called Willington, in which Dick replied "Anglers are getting smashed up there in what they believe to be carp, but in actual fact they are barbel".
Willington which is near Bedford is very much like the Ouse as it is now. I spent I suppose 30 minutes with Richard in the office and thanked him so much for seeing me and he told me to come in anytime, but I never did because I was hoping to catch something really big to tell him - but I never did (well not at that time).
I thanked the Storeman on the way out for introducing me to Richard. I got back into the lorry and drove away thinking that I had just won the pools. I didn't go fishing that evening I just wanted to tell everybody that I just met Dick Walker and had a cup of tea with him. My mate next door to me where I lived when I told him who I met he took the micky out of me saying can I put the worm on your hook for you Mr Walker, but I didn't care.
There is another twist to this story. A couple of months later,I was speaking to Wally (driving insructor) about fishing and he said, "Would you like to go fishing in a couple of weeks on Dick Walkers sretch of the upper Ouse at Beachampton"
I said "I would love to but how did you get permission to fish up there?"
He said "I'm teaching Richards wife to drive and asked Richard if it was alright to take a guest and Richard said it was ok so your the guest Derek!"
Beautiful place gravel bottom flowing water bullrushes trees - magic.
I didn't catch but Wally had some nice sized Roach and Chub. The fishing hut was there all camouflaged and you had to sign the book. Sad thing is not long after this the riverboard came along and dredged it. The good thing is look at it now - it still brings tears to my eyes when I'm sitting on the river bank thinking back to years gone by and how I came to meet him.
More recently I did meet an angler at Lifelands on the Hampshire Avon, his name was Joe Day who briefly held the record Royalty fish, although he is now in his seventies he still fishes for barbel.
This is what he told me - during Dick Walkers campaign on the middle reaches of the Hampshire Avon after the elusive big barbel that inhabited the middle reaches Joe told me that himself, Walker and another angler spotted a small shoal of very big barbel upstream of the low white bridge at Avon Tyrell, Joe said that one the shoal looked to be about 25lbs but Dick said no its not as big as that more like twenty. Mind bogling isn't it? Although those fish are not around now, what could still exist in there now, you can't see every fish in the river, any river come to that.
I'm convinced that there is still huge barbel in the river thats evaded capture. Some stretches are too wide to see what is out there. It would be no suprise to me if I read the angling times one day and saw an angler holding a barbel from the Avon near the twenty pound mark.
Well thats my story I hope that I havn't rambled on too much. I may never catch a really big barbel (my best 10lbs 13ozs) but I will always have that treasured moment of meeting one of the most famous anglers in hitory.
Thank you for reading this.
Derek Lewis
March 2005