The water temperatures seem to be rising with the better Spring weather. Still have not got a thermometer but the river does not chill my hand now!
Barbel have come on most sessions and have ranged between 4lb and 6lb....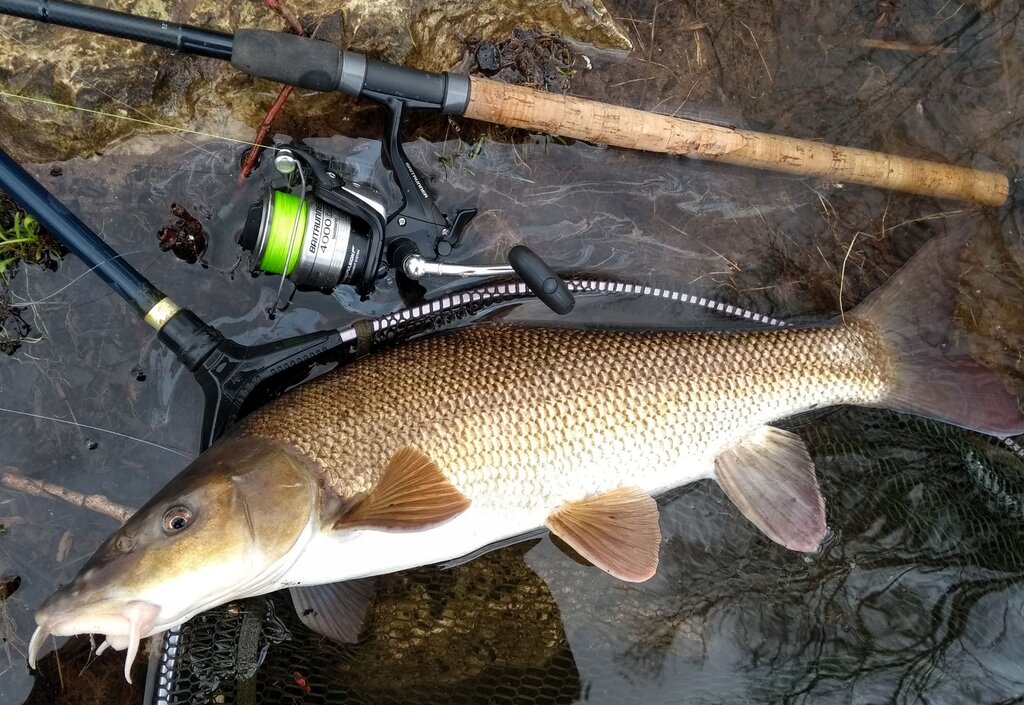 Probably had a dozen barbel from a few swims this last week. Just afternoon sessions, very pleasant fishing!
A few days ago the carp appeared and pushed the barbel out. Result was three carp of 25lb, 29lb and then a massive 42lb.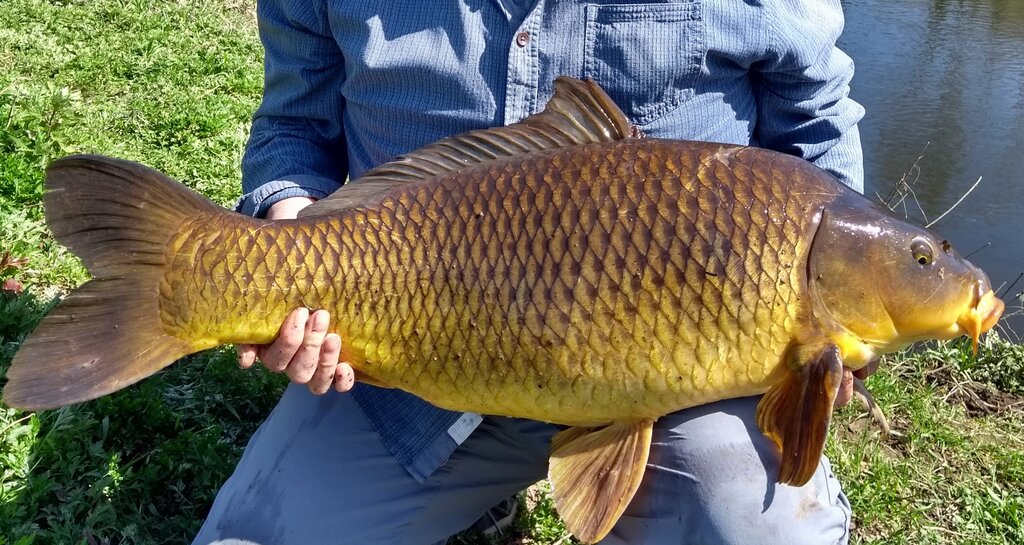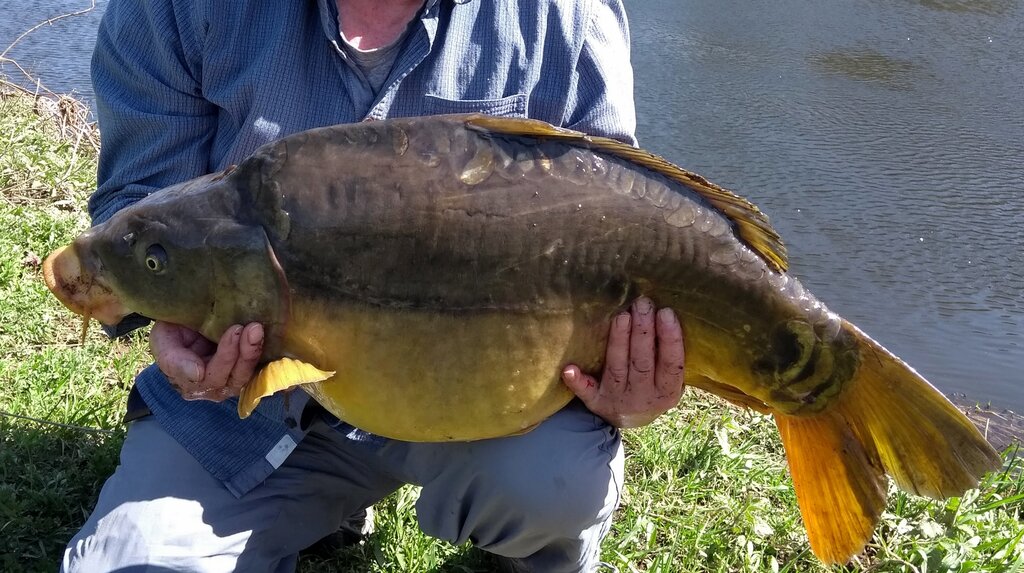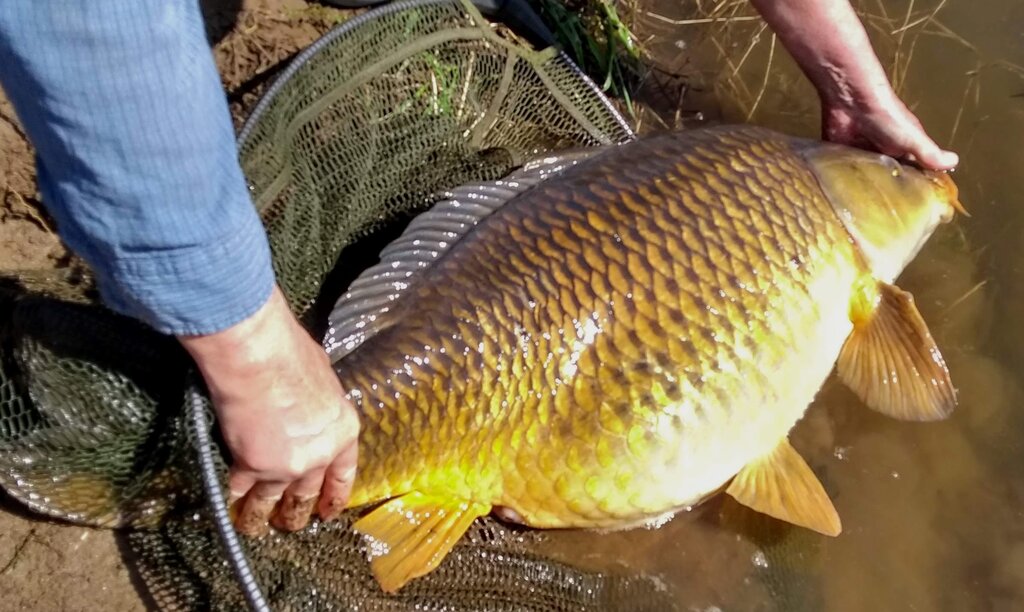 Cropped the photos, want to keep this swim to myself for a while.
Did not take the biggest to the mat, just weighed it at the water. Too heavy to risk the fish - and the water too cool for me to take a dip!
The 29lb fish was taken on a 1.5lb tc barbel rod and 10lb hooklength. The river was running hard, so it was a delicate job to lead it back up the river!
Today I was out again for a few hours, barbel were back and I had four, like peas out of the pod. All around 4lb.
Weather forecast is back to winter conditions next week - and a covid lock-down scenario again. But we are allowed 10k from home for exercise - and fishing allowed. I can still get to some barbel swims! The carp can wait!