It's breaking my heart to write this but with a matching pair of new very expensive 11ft arrivals on the way soon I've decided to offer up my favourite all time barbel rod simply to recoup some of the investment back.
Please excuse the long post but I'm gonna make sure I get every detail in here.
Some lengthy discussions took place between myself and roger before settling on what I can only describe as the best small- medium river, specimen barbel and chub rod that I've ever used. So it's a peregrine GTX 1lb 8oz 12 foot 2 piece rod I believe built on the powerful through actioned Harrison chimera blank. It has 20mm Fuji rings throughout and a Locking Fuji reel seat with black hoods. The whippings are dark olive green with some gold tipping work done at the butt. It looks absolutely stunning in this spec. The main barbel top section I have carried out a bit of my own work on the very tip by painting two white bands to enhance visibility where white is needed but left some of the black visible as well so it works on all backgrounds. I have also fitted an isotope recently and completely sealed it in rod builders expoxy varnish. This is fitted to the tip eye only not the blank so it can safely be removed if needed. It's a great looking tidy job if I do say so myself.
Along with this I have had 2 quiver tip sections built by roger at £85 a piece. This isn't your push in tip type arrangement, roger has made these tips from scratch From solid carbon and spliced them into the blank. This was to ensure the rods action was kept perfect without that horrible hinge point you get using tips not matched to the rod. These were painted by roger in hand brush acrylic. We have 1 slightly longer and lighter tip for lighter lead work and one a little shorter and stiffer for slightly heavier leads. I don't know the exact TC of the quiver tips but I'd imagine 3oz and possibly 4oz. I also had the rings stepped up in size on the slightly heavier Quiver tip section for a bit more distance on casting. These two top sections were specced and built to properly transform my barbel rod into a big chub or perch rod. You are all river anglers on here so you certainly don't need me to tell you this is not a Trent rod or a Wye rod. 1-3oz leads are where it's casting limits are. 4oz is a short lob but really if your using more than 3 oz this is not the tool for you.
The action is a complete through action. Every mm will bend beautifully with a big fish pulling back on any of those top sections fitted.
It is a pure barbel rod!! it has bags of stopping power in the butt section and I've caught dozens of doubles using this right up to nearly 16lb on rivers such as the Lea, Ivel, Nene, Ouse and never felt a single fish was over powering it. Those are the sort of rivers it's designed for at levels where a foot to 18 inch over is fine for it. (3oz to hold bottom)
Condition- well if I told you I've had this 6 years and used in on hundreds of sessions and being very fortunate to bank lots of very big fish on it you would expect a used looking rod!
I'm OCD about my fishing tackle and while the above statement is true I personally think you would struggle to find a single scratch on that blank (baring the sliding joint) because I can't. It is genuinely an excellent example. Near mint tbh. Has original 2 sleeve and original 3 sleeve rod bags too. I look after my stuff 100%.
To buy this exact rod now would probably have a 3 month lead time and cost you around £425.00.
I'm very firm on my price at £265.00. Collection only.
See pics below. Sorry for the long ramble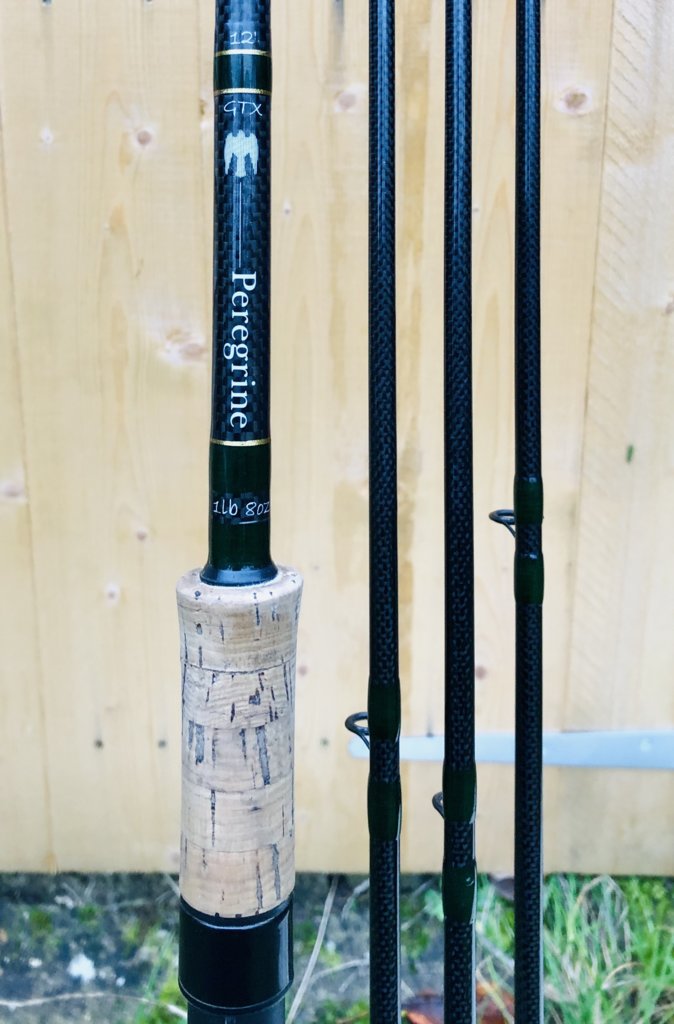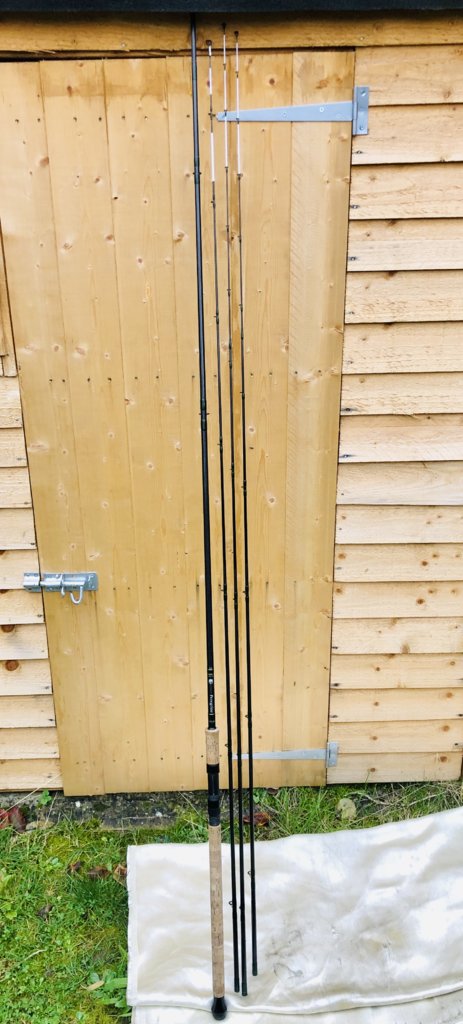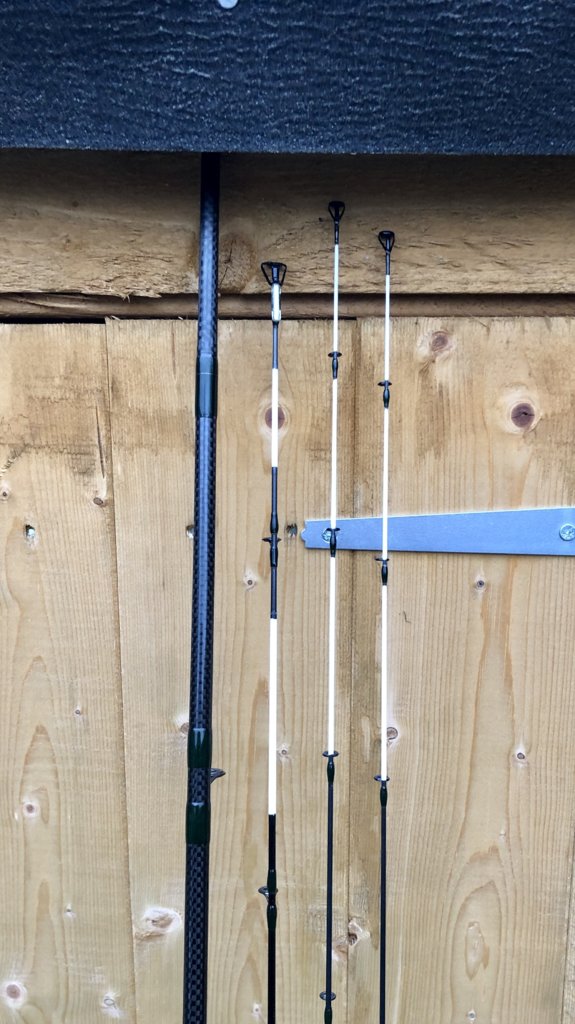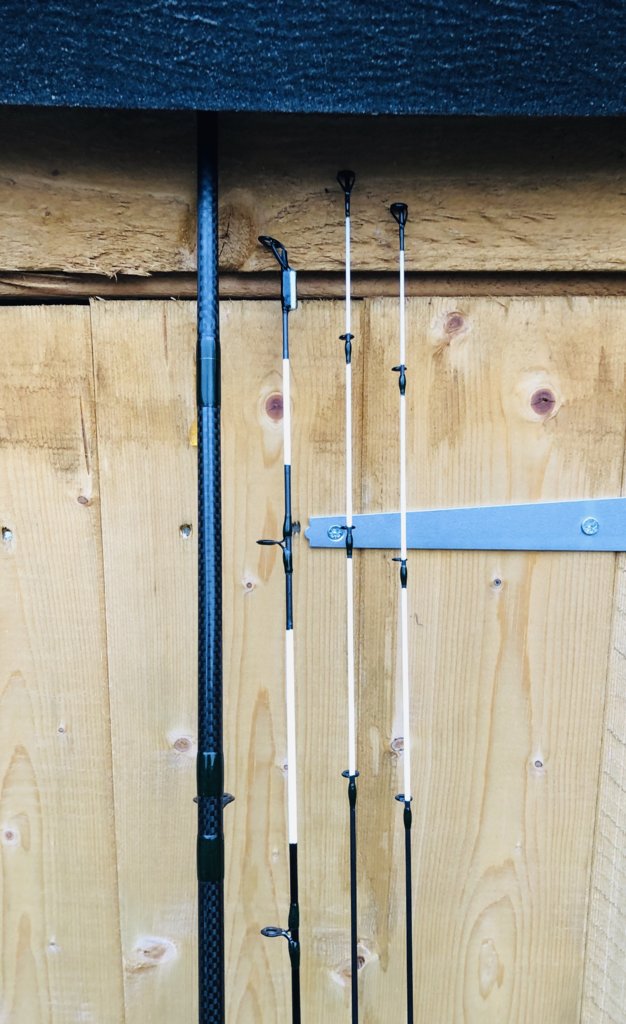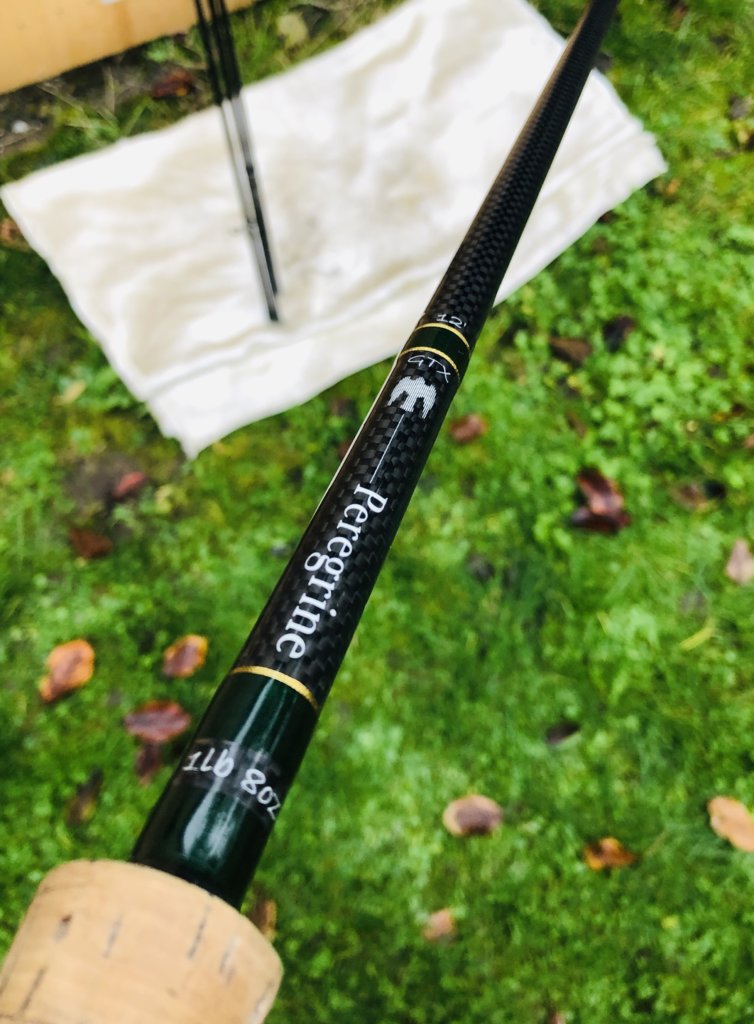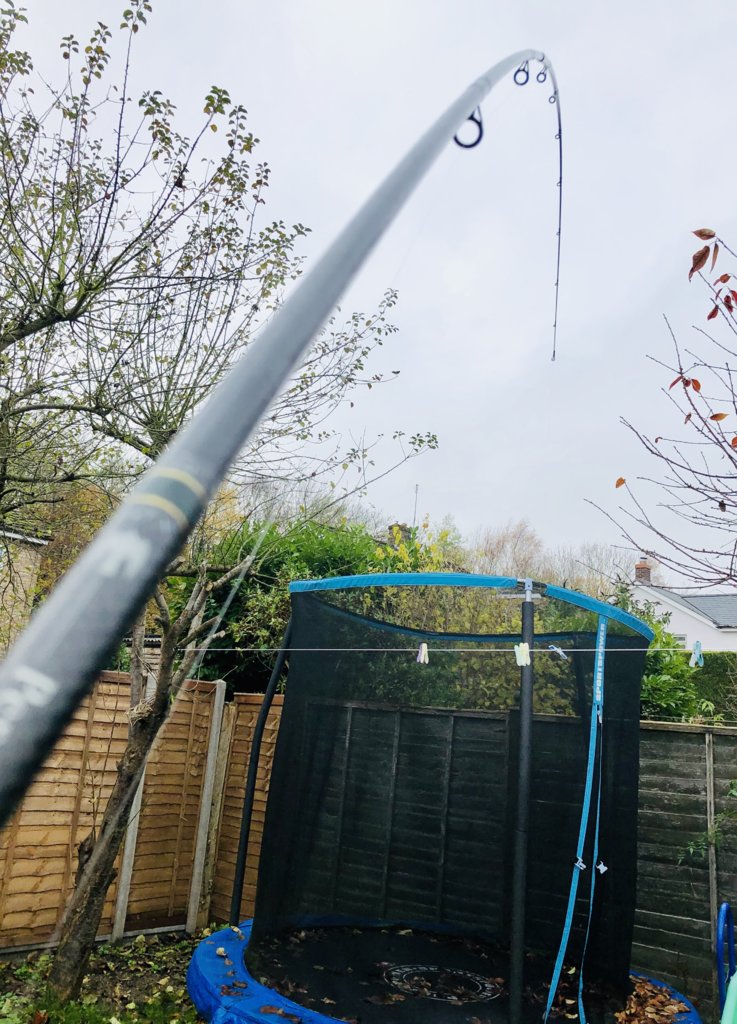 Last edited: