Super Moderator
Staff member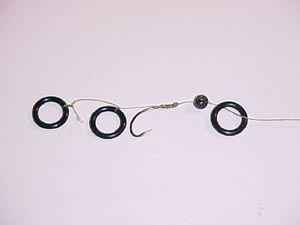 "O" rings, 10mm diameter.

Hook, no 8 Sedge.

Shot no 4 Hooklink,

12lb BS Herculine micro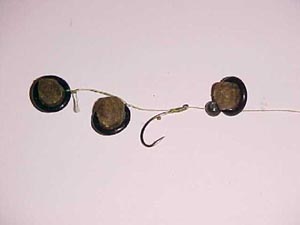 Same setup but loaded with Ming oil pellets.

Don't worry about the pellets coming off, they won't.

It is quite possible to catch more than one fish without rebaiting.
​
Tie the end O ring on first, then the next and then use the 'No knot' knot to tie the hook. The shot is only to keep the pellet away from the hook. I use long hook links with this setup and it catch's chub as well, by long I mean at least 2 foot, preferably longer if you can cast it ok. The addition of a couple more shot spaced along the hook link can make a huge difference sometimes, I started to do this when I noticed the bait lift off the bottom in shallow swims and there have been several occasions when I have fished without the shot and been biteless, and then caught soon after adding them.
Denis Darkin
Come to <a href="http://www.tacklefanatics.co.uk/"><strong>www.tacklefanatics.co.uk</strong></a> for purchasing tackle online.​