Sally and I went camping for her Birthday treat. We met up with friends at a campsite where the river Truyer joins the Lot, so Sally knew I would be fishing for at least a few hours.
We spotted a single barbel from the bridge in a town a few miles further up the Lot. So at least we had somewhere to start! At our campsite the river was very rocky and the current from the barrage too strong, so this bridge swim and just downriver was a contender.
But heavy overnight rain caused thousands of muddy rivulets to stain the crystal waters of the Lot. We fished where the river enters the top of the barraged lake and the flow slowed, elsewhere it was a muddy torrent.
No barbel, but I caught a silure using a tiny worm bait on a size 14 hook to 4lb line. The intended quarry was a gudgeon or roach to use as bait - but the silure could not wait to play and jumped the queue!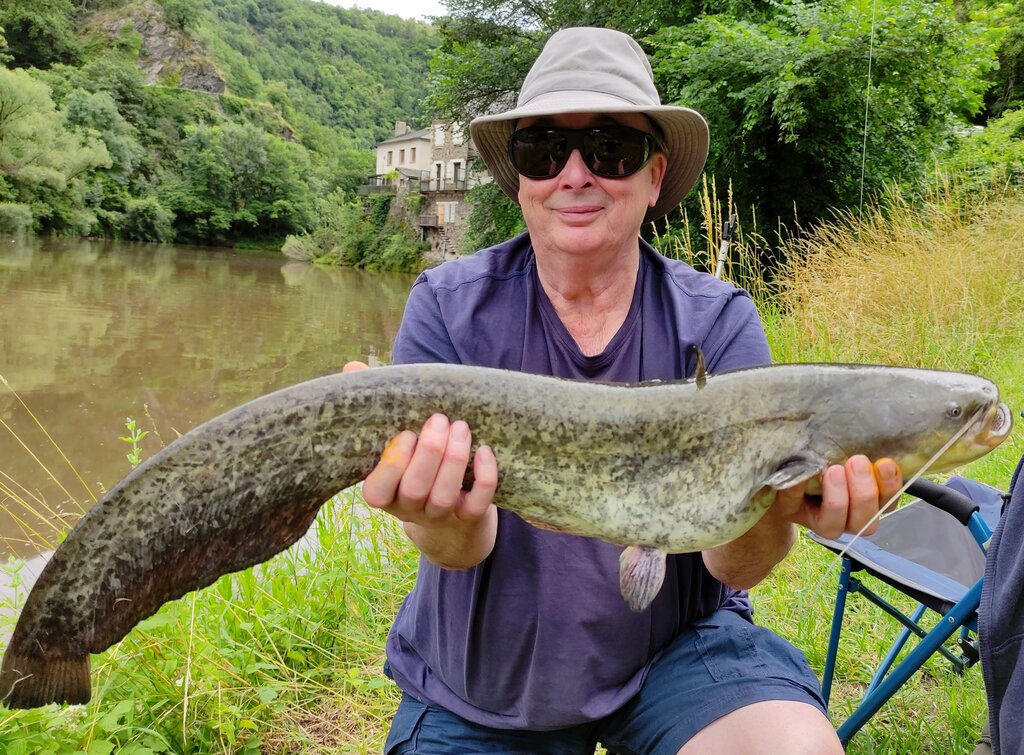 That fish took me around every snag in about 40metres of river! When I finally drew it to the net there were cheers from the tourists on the embankment behind me!
Fishing buddy Alistair was not so lucky, but looked happy just being there. What a wonderful setting at Estaing, a commune in the Aveyron department in the Occitanie region of Southern France.
It's a wonderful life here!