Super Moderator
Staff member
BFW Hampton Loade fish-in, 23rd July 2011

By Dean Aston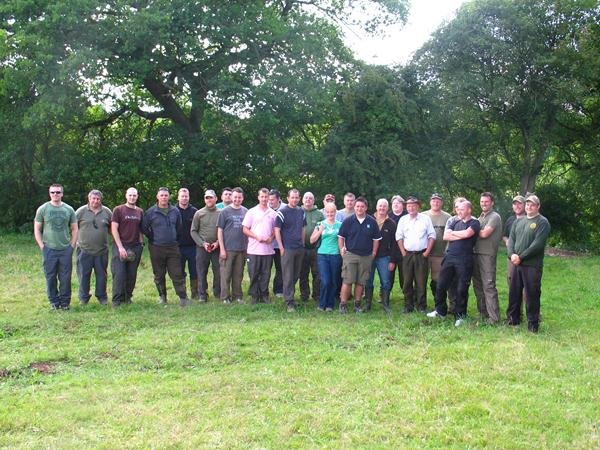 ​
Well 23rd July is here and after all of the months planning, phone calls, emails and running about, I just hope the day goes well with lots of money raised.
I wanted to do something different from just another fish-in : with the Mother in-law having breast cancer and seeing how first hand it can disrupt a family, I wanted to raise money for this charity.
I was running a bit late after plugging the event on talk sport. Keith Arthur is such a nice man but boy does he talk I couldn't get a word in!
In the car park at Hampton Loade I was greeted by some of the lads. With the river up and until then was fishing well, but with the river now dropping, and bright sunshine forecast, I knew the fishing would not be easy. But "hey, we were here to raise money".
The draw is always a funny thing with the lowest number going first and so on, this lasted for a few minutes and it was everyone for themselves. I helped a couple of people out to pick pegs and "chubby-cheeks" Stevo helped to make sure everyone was ok. A turnout of 25 anglers fishing, with a few coming down to show their support. We started setting the tables out for all the prizes which was amazing to say the least and a big thank you goes out to those who donated to the fish-in. Three tables were needed to get all the prizes on, then Stephen the boss of Teme Severn bought his donation. I just couldn't believe the prizes we had collected for the day. Steve and my girlfriend, Marie, started work on the BBQ. Mark (hatterbarbel) and (wifey) Sue popped down. DesTaylor, Lawrence Breakspear and Chris Ponsford also came to show their support and share a few jokes. Once the food started cooking this was a sure sign for Steve Collett to hang around the BBQ. A few barbel were being caught but, as I thought, the river was very hard going.
There was a prize for the biggest barbel caught and by 12 o'clock the biggest so far was from James Sedgemore, a barbel of 7lb. Mick Duffy and Mark Nicholls started to catch the odd barbel at their normal peg that they always seem to get. The BBQ food was almost ready and Marie was selling raffle tickets £1.00 per ticket.
All of the anglers came around to the tables to have a look at the prizes. The list was amazing : a £300 centre pin; a fox barbel rod; a big box of baits from Teme Severn; and a day's fishing with Steve Pope ............ the list goes on. Once we sold the raffle tickets and everyone's belly was full the anglers went back to their pegs. By now the sun was out and it turned out to be a great day for being out in the sun, but unfortunately not good for the fishing.
At 5.00 pm the fishing came to a close, and the raffle was drawn, it was now time to put the rods away and see who'd caught the biggest barbel. James Sedgemore's was still the biggest at 7lb and his prize was a new barbel rod - " well done James".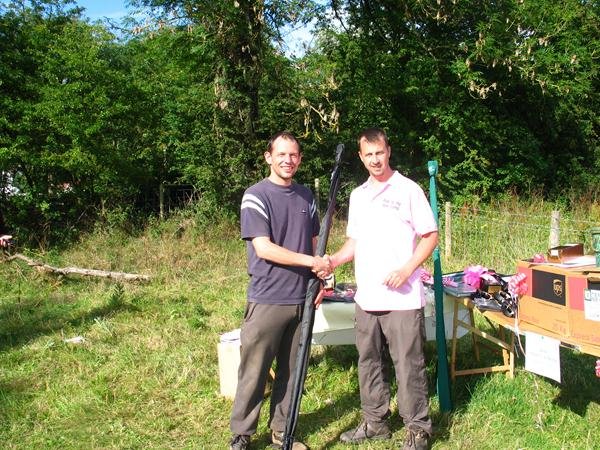 ​
Next we got Steve Collett from Harrison Sportsmail to make the draw to see who would come up first to pick their prize. The lucky angler was Ian Jones (Phil Collins) who picked the centre pin reel.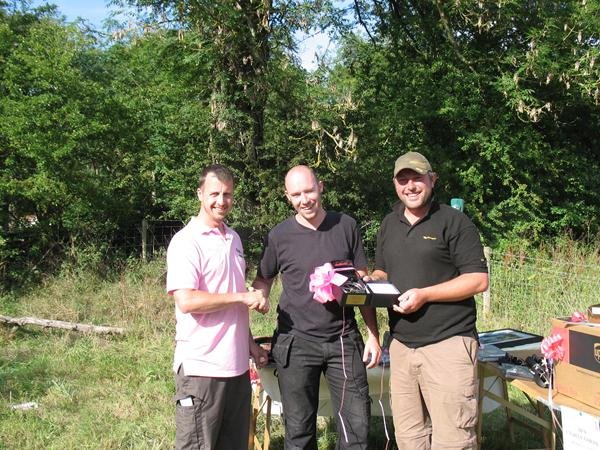 A few mug shots were taken and the next draw was made. Rhys Perry was next to come up. Rhys being the man he is didn't take the £100 rod or over £100 worth of bait but took the box labelled lucky dip, he obviously felt lucky!I did think about putting a big prize in the box but that wouldn't be fun would it? Inside the box was a tin of baked beans, a pot noodle some 15lb bright green line and swim feeder. There were a lot of prizes to be won and if I could have had one wish it was that every one left home with something.
Well a couple of the lads had 2 or 3 prizes and a few had none but what made this a great day is when people with winning tickets who have already won something passed their ticket on to someone who hadn't won anything. Stevo "chubby cheeks", who was going to teach young Sam how to roll meat : well, all day Stevo had been boasting about his new phone to all of us, with "Its got this, and that, this phone is ace". What Stevo forgot was that his chest waders had a bit of a leak and his new phone was not waterproof. It did get a few laughs, fair play for taking it so well.
The fish-in was over and a few of us were staying over for the night in the field not too far from the pub. Tents and bivvies were set up.The Shipman brothers set up their tent and all I can say about it is that I've never seen anything like that since I watched E.T. Mick Duffy and a few others carried on fishing while most of us had a beer or two. Now dusk was here and the beer was flowing down really well when Mick walked in. He was beaming as well as being a bit red from the sunshine and said he just had his best day's barbel fishing, and they did come onto the feed when the light faded.
The landlord rang the bell at 11.45 pm at which another round of drinks were ordered and some ice for Mick's face as he was on fire! We did have a good laugh in the River and at The River and Rail pub and left around 2.30am.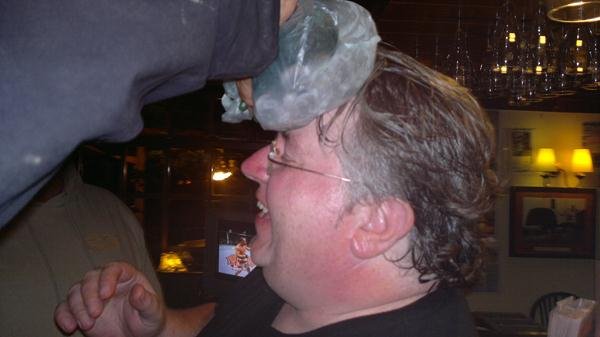 I'd like to think that everyone enjoyed the BFW fish-in and came away with something. I like to thank Steve Williams and my girlfriend Marie for helping to make it such a great day. We raised £1000.00 which was more than I would have ever thought we would, I would also like to thank all the people who took part, donated money and tackle on the day.
Thanks especially to Kinver Freeliners for the use of their water.
I would also like to thank (sounding a bit like a speech at the Oscar's - ed.) the following for donating prizes for the fish-in :-
Teme Severn - Bait, Pellets, Boilies, Impact Lamprey
Precision Angling
Carp Bait & Carp Baits, Fishing Bait & Fishing Baits, Boilies | CC Moore
Carp Bait, Barbel Bait, Boilies, Carp Boilies, Carp Hook, Barbel Boilies | Pallatrax
Photo Gifts | Personalised Gifts | Embroidery | T-Shirt Printing | The Print Biz
Karen Sarkar Art Home Page
cagefeeders.com
SBS Tactical Bait Products - Real Big Catch
John Baker
Rod and Gun Angling from Dawley Telford
Fishing Tackle | Lures | Fly Fishing | Sea Fishing | Coarse Fishing | Fly Reels | Fly Rods ...
Harper fine angling books - Publisher of High Quality Angling books; Pike, Perch, Tench and Zander fishing books
Steve Pope, angling guide
Dean (Deano - the man in pink) Aston
Sep 2011